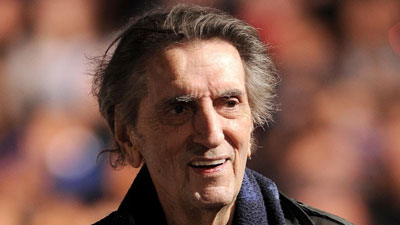 Legendary actor Harry Dean Stanton Dead died of natural causes at age 91 at Cedars-Sinai Medical Center in Los Angeles on Friday.
Harry Dean Stanton, the longtime cult favorite character actor, whose face had his own almost creepy but kind-hearted unique character, has died at 91.
Stanton's agent, John S. Kelly, confirmed his death.
The gaunt, haggard looks of Harry Dean Stanton were highly recognizable, and instantly bring recollection of films likely to have a strange twist or an off-beat theme.
Stanton appeared in more than 100 films and 50 television shows, including the films "Alien" and "Repo Man" and the series "Big Love" and the recent version of "Twin Peaks."
Repo man with The Rodriguez Brothers (1984) HD.
Andie (Molly Ringwald) Confronts Her Father Jack Walsh (Harry Dean Stanton) in the 1986 film Pretty in Pink.
Pretty in Pink: Blane Asks Andie.
We're deeply saddened to hear of the loss of Harry Dean Stanton, one of the all-time great characters actors https://t.co/BfujEGH91a pic.twitter.com/xowf3L4iMs

— BFI (@BFI) September 16, 2017
Harry Dean Stanton, Nastassja Kinski and Wim Wenders. Paris, Texas BTS (1984). Rest in peace, legend.❤️ pic.twitter.com/IEtbZnRChK

— Dharma Bhagalia (@Kloppholic) September 16, 2017
The NYT obituary for Harry Dean Stanton, a scene-stealing character actor who became a star https://t.co/NNKfGntfRj

— The New York Times (@nytimes) September 16, 2017
Iconic Hollywood actor Harry Dean Stanton has passed away at 91. #RIP #TMZ pic.twitter.com/LPIUxom7B4

— TMZ (@TMZ) September 16, 2017

The Alien Appears in Alien (1979).