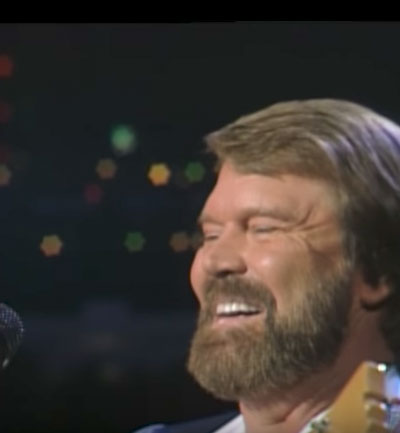 Glen Campbell — legendary country music singer best known for his 1975 hit, "Rhinestone Cowboy" — has died after a long battle with Alzheimer's … TMZ has learned.
Glen Campbell died of Alzheimer's disease in Nashville, Tennessee, at a memory care facility at age 81 on August 8, 2017, six years after his diagnosis.
Campbell's wife, Kim Campbell, told the Tampa Bay Times in May 2017, "He's healthy but he has lost most of his language skills."
Following his late 2010 Alzheimer's diagnosis, Campbell performed "Rhinestone Cowboy" as a goodbye at the 2012 Grammy Awards ceremony held on February 12, 2012, his final televised on-stage performance. The Grammy Awards performance was during his final "Goodbye Tour". Campbell's children toured in his backup band. He began the tour in 2010. Campbell's final show was on November 30, 2012, in Napa, California.
During his career won various Grammy categories for Gentle on My Mind, By the Time I get to Phoenix, Wichita Lineman, Rhinestone Cowboy, and I'm Not Gonna Miss You (shared with co-writer Julian Raymond).
Legendary country singer and guitarist Glen Campbell died Tuesday at the age of 81. Campbell had been battling Alzheimer's disease. Anthony Mason, who interviewed the star during his farewell tour, reports.
The one and only Glen Campbell performs his signature tune "Wichita Lineman" during his only Austin City Limits performance, taped and aired in 1985.
Glen Campbell – Gentle on My Mind with terrific guitar break … and check out the familiar faces.