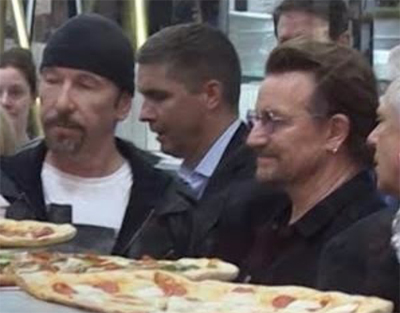 U2 hit up the famous Ray's Pizza in NYC and Harvey wants to know just ONE thing… what type of pizza did the guys get?
So one of the TMZ editors hates Ray's Pizza because U2 band members, including The Edge, ate there, and because she hates U2? What's with all the hate? And what kind of logic is that?
Famous Original Ray's Pizza has 3,647 LIKES on Tuesday September 12, 2017 at 7:03 p.m.