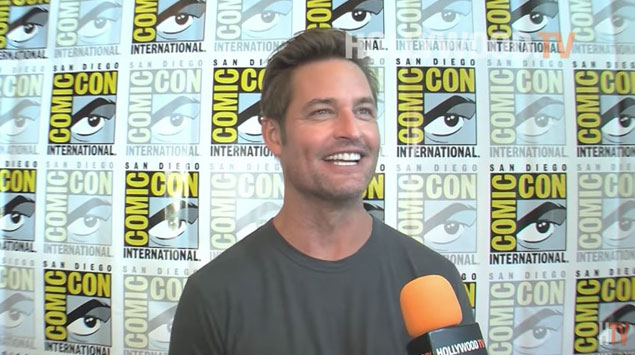 Youtube.com/hollywoodtv/videos
Tweets by hollywoodtv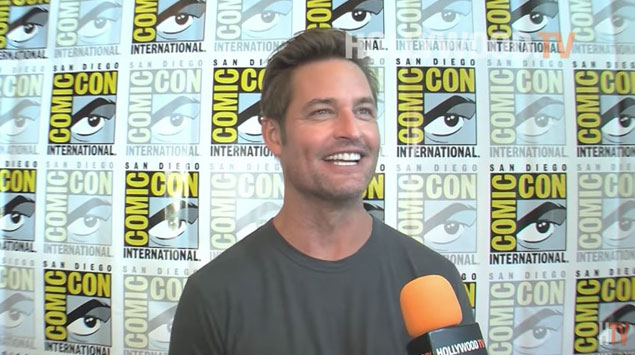 Hollywood TV interviews Josh Holloday and other stars of Colony at Comic Con, regarding Season 3.
Colony is an American science-fiction drama television series created by Carlton Cuse and Ryan J. Condal, starring Josh Holloway and Sarah Wayne Callies that is broadcast initially on USA Network.
Hollywood.tv is a Broadcasting & Media Production Company, based in West Hollywood, California. Hollywood.TV is described as …
"your source for all the latest celebrity gossip and videos of your favorite stars! Hollywood.TV is one of the top celebrity news providers in the world. Since 2008, Hollywood.TV has been bringing all the latest celebrity news, interviews, gossip, and candid videos to viewers all over the world. HTV is on the job 24/7, and at all the best festivals from Sundance to Coachella, as well as on the streets every day to cover the hottest celebs in Hollywood, New York, and Miami."
The photo of Josh Holloway captures an interview video frame, and is an example of the good work done by Hollywood.TV, which is a good source for understanding and researching the entertainment scene, Hollywood, and stars, etc.
*** HIGHLY RECOMMENDED ***
See also …
Hollywood.TV